Refugee Integration through Dignity, Health and Employability (RITDHE) (Erasmus+ 2017-2019) 
RITDHE is designed to offer a wide cross section of employability skills as a first step in the development of employment opportunities. RITDHE uses the E4 employability model which is digitally based, using a series of skills assessment and assignments to help people develop their employability skills.
ESquared provided Training of Trainers (ToT) as well as project management support. ESquared also implemented our innovative Employability 4 World model, adapting it's use and impact for refugees and migrants. The E4World digital assignments generated over 13,500 downloads alone.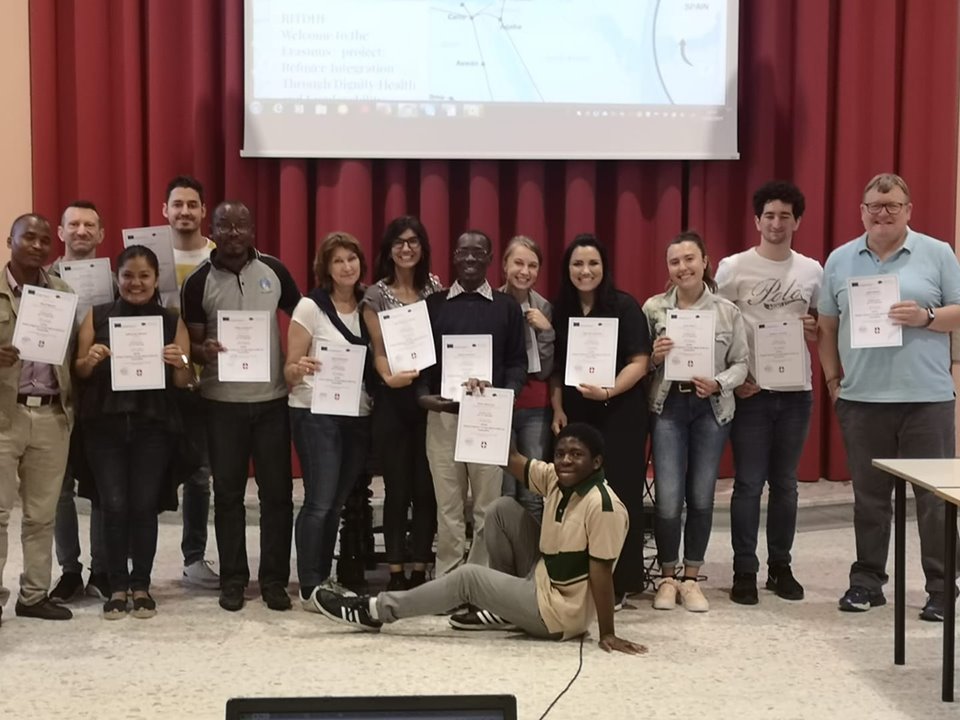 Digital Skills for the 3rd Age (Erasmus+ 2017-2019)
"DIGITAL ACCESS: Digital Skills for People Living in the 3rd Age – Effective Digital Access to Public Services" is a European cooperation project aimed at training elderly people to develop specific digital skills needed to access public services online. The project is developing a new training programme targeted at people living in the 3rd age in order to support their adaptation to the digital-oriented changing world and ensure that they can easily identify and access the right services, take advantage of the benefits the Internet offers, and feel confident for using online tools to manage their health and life quality.
NEMO (2017 – Present)
NEMO is a capacity building action addressed to youth workers who often deal with difficult situations in which they may be asked to assist in resolving young people's problems and conflicts. They need to understand the nature of conflict, its effects on people in a range of contexts, both at an individual and at a group level, and the different strategies to manage it as a potential means for growth and positive change. NEMO intends to trial new approaches, methodologies and tools for working with youth in managing conflicts linked to their cultural/social and working situation. This will utilise non-formal learning techniques, which give space to open out their experience of conflicts in order to suggest ways to overcome them. This allows them to build common and shared solutions that boost their wellbeing, social inclusion, employability.